Benefits of training with PM Expert (PMI Authorized Partner)
Pre-approved PDUs
Includes certificate for 35 pre-approved contact hours from your PMI Approved Training Partner (ATP).
First Renewal
The PMP Certification must be renewed every 3 years. We give you 60 PDUs for your first renewal. Completely free
Cloned PMP Exam Questions
We will give you 350 real (cloned) PMP Exam Questions received from PMI as a part of this course.
Licensed Course Material
Spotlight videos covering key concepts This course Includes a student handbook and slides provided directly from PMI to you.
PMI Approved Trainer
Your instructor is PMP certified and a PMI approved trainer who has many PMP exam success stories to share
PMP Exam Strategy
Tips on how to prepare for and clear the PMP certification exam in first attempt
PMP Certification Training Domain Wise Contents
Domain 1 - Creating a High-Performing Team
Building a team

Defining team ground rules

Negotiating project agreements

Empowering team members and stakeholders

Training team members and stakeholders

Engaging and supporting virtual teams

Building shared understanding about a project
Domain 2 - Starting the Project
Determining the best project methodology, methods and practices for the work

Planning and managing scope

Planning and managing budgets and resources

Planning and managing your schedule

Planning and managing quality

Planning and managing procurement

Integrating project planning activities

Establishing a project governance structure

Planning and managing project phase closure
How to assess and manage risks

How to focus on delivering business value

Managing communications

Working with stakeholders

Creating project artifacts

How to manage project changes

How to manage projects issues

How to ensure knowledge transfer for project continuity
Domain 4 - Keeping the team on track
Leading a team

Supporting team performance

Addressing and removing impediments, obstacles and blockers

Managing conflict

Collaborating with stakeholders

Mentoring stakeholders

Using emotional intelligence to promote team performance
Domain 5 -Keeping the business in mind
Managing compliance requirements

Evaluating and delivering project benefits and value

Evaluating and addressing internal and external business environment changes

Supporting organizational change

Employing continuous process improvement

Projects are initiated to deliver something useful to the business, so it's important that you stay aware of the business context for the project. That context frames your project decisions every day.

During this lesson you'll cover these topics:

Managing compliance requirements

Evaluating and delivering project benefits and value

Evaluating and addressing internal and external business environment changes

Supporting organizational change

Employing continuous process improvement
(Manage conflict)

Interpret the source and stage of the conflict
Analyze the context for the conflict
Evaluate/recommend/reconcile the appropriate conflict resolution solution
(Lead a team)
Set a clear vision and mission
Support diversity and inclusion (e.g., behavior types, thought process)
Value servant leadership (e.g., relate the tenets of servant leadership to the team)
Determine an appropriate leadership style (e.g., directive, collaborative)
Inspire, motivate, and influence team members/stakeholders (e.g., team contract, social contract, reward system)
Analyze team members and stakeholders' influence
Distinguish various options to lead various team members and stakeholders
(Support team performance)
Appraise team member performance against key performance indicators
Support and recognize team member growth and development
Determine appropriate feedback approach
Verify performance improvements
(Empower team members and stakeholders)
Organize around team strengths
Support team task accountability
Evaluate demonstration of task accountability
Determine and bestow level(s) of decision-making authority
(Ensure team members/stakeholders are adequately trained)
Determine required competencies and elements of training
Determine training options based on training needs
Allocate resources for training
Measure training outcomes
(Build a team)
Appraise stakeholder skills
Deduce project resource requirements
Continuously assess and refresh team skills to meet project needs
Maintain team and knowledge transfer
(Address and remove impediments)
Obstacles, and blockers for the team
Determine critical impediments, obstacles, and blockers for the team
Prioritize critical impediments, obstacles, and blockers for the team
Use network to implement solutions to remove impediments, obstacles, and blockers for the team
Re-assess continually to ensure impediments, obstacles, and blockers for the team are being addressed
(Negotiate project agreements)
Analyze the bounds of the negotiations for agreement
Assess priorities and determine ultimate objective(s)
Verify objective(s) of the project agreement is met
Participate in agreement negotiations
Determine a negotiation strategy
(Collaborate with stakeholders)
Evaluate engagement needs for stakeholders
Optimize alignment between stakeholder needs, expectations, and project objectives
Build trust and influence stakeholders to accomplish project objectives
(Build shared understanding)
Break down situation to identify the root cause of a misunderstanding
Survey all necessary parties to reach consensus
Support outcome of parties' agreement
Investigate potential misunderstandings
(Engage and support virtual teams)
Examine virtual team member needs (e.g., environment, geography, culture, global, etc.)
Investigate alternatives (e.g., communication tools, colocation) for virtual team member engagement
Implement options for virtual team member engagement
Continually evaluate effectiveness of virtual team member engagement
(Define team ground rules)
Communicate organizational principles with team and external stakeholders
Establish an environment that fosters adherence to the ground rules
Manage and rectify ground rule violations
(Mentor relevant stakeholders)
Allocate the time to mentoring
Recognize and act on mentoring opportunities
(Promote team performance through the application of emotional intelligence)
Assess behavior through the use of personality indicators
Analyze personality indicators and adjust to the emotional needs of key project stakeholders
(Execute project with the urgency required to deliver business value)

Assess opportunities to deliver value incrementally
Examine the business value throughout the project
Support the team to subdivide project tasks as necessary to find the minimum viable product
(Manage communications)

Analyze communication needs of all stakeholders
Determine communication methods, channels, frequency, and level of detail for all stakeholders
Communicate project information and updates effectively
Confirm communication is understood and feedback is received
(Assess and manage risks)

Determine risk management options
Iteratively assess and prioritize risks
( Engage stakeholders)

Analyze stakeholders (e.g., power interest grid, influence, impact)
Categorize stakeholders
Engage stakeholders by category
Develop, execute, and validate a strategy for stakeholder engagement
(Plan and manage budget and resources)

Estimate budgetary needs based on the scope of the project and lessons learned from past projects
Anticipate future budget challenges
Monitor budget variations and work with governance process to adjust as necessary
Plan and manage resources
(Plan and manage schedule )

Estimate project tasks (milestones, dependencies, story points)
Utilize benchmarks and historical data
Prepare schedule based on methodology
Measure ongoing progress based on methodology
Modify schedule, as needed, based on methodology
Coordinate with other projects and other operations
(Plan and manage quality of products/deliverables)

Determine quality standard required for project deliverables
Recommend options for improvement based on quality gaps
Continually survey project deliverable quality
(Plan and manage scope)

Determine and prioritize requirements
Break down scope (e.g., WBS, backlog)
Monitor and validate scope
(Integrate project planning activities)

Consolidate the project/phase plans
Assess consolidated project plans for dependencies, gaps, and continued business value
Analyze the data collected
Collect and analyze data to make informed project decisions
Determine critical information requirements
(Manage project changes)

Anticipate and embrace the need for change (e.g., follow change management practices)
Determine strategy to handle change
Execute change management strategy according to the methodology
Determine a change response to move the project forward
(Plan and manage procurement)

Define resource requirements and needs
Communicate resource requirements
Manage suppliers/contracts
Plan and manage procurement strategy
Develop a delivery solution
(Manage project artifacts)

Determine the requirements (what, when, where, who, etc.) for managing the project artifacts
Validate that the project information is kept up to date (i.e., version control) and accessible to all stakeholders
Continually assess the effectiveness of the management of the project artifacts
(Determine appropriate project methodology/methods and practices)

Assess project needs, complexity, and magnitude
Recommend project execution strategy (e.g., contracting, finance)
Recommend a project methodology/approach (i.e., predictive, agile, hybrid)
Use iterative, incremental practices throughout the project life cycle (e.g., lessons learned, stakeholder engagement, risk)
(Establish project governance structure)

Determine appropriate governance for a project (e.g., replicate organizational governance)
Define escalation paths and thresholds
( Manage project issues)

Recognize when a risk becomes an issue
Attack the issue with the optimal action to achieve project success
Collaborate with relevant stakeholders on the approach to resolve the issues
Ensure knowledge transfer for project continuity
Discuss project responsibilities within team
Outline expectations for working environment
Confirm approach for knowledge transfers
Plan and manage project/phase closure or transitions
Determine criteria to successfully close the project or phase
Validate readiness for transition (e.g., to operations team or next phase)
Conclude activities to close out project or phase (e.g., final lessons learned, retrospective, procurement, financials, resources)
Domain 3. Business Environment (8 %)
(Plan and manage project compliance)

Confirm project compliance requirements (e.g., security, health and safety, regulatory compliance)
Classify compliance categories
Determine potential threats to compliance
Use methods to support compliance
Analyze the consequences of noncompliance
Determine necessary approach and action to address compliance needs (e.g., risk, legal)
Measure the extent to which the project is in compliance
(Evaluate and deliver project benefits and value)

Investigate that benefits are identified
Document agreement on ownership for ongoing benefit realization
Verify measurement system is in place to track benefits
Evaluate delivery options to demonstrate value
Appraise stakeholders of value gain progress
(Evaluate and address external business environment changes for impact on scope)

Survey changes to external business environment (e.g., regulations, technology, geopolitical, market)
Assess and prioritize impact on project scope/backlog based on changes in external business environment
Recommend options for scope/backlog changes (e.g., schedule, cost changes)
Continually review external business environment for impacts on project scope/backlog
(Support organizational change)

Assess organizational culture
Evaluate impact of organizational change to project and determine required actions
Evaluate impact of the project to the organization and determine required actions
PMP Training Session Plan
Session 1. Project Management Fundamental and Agile basics
Project and its characteristics
Projects Vs Operations
Project Constraint
Stacey complexity model
Plan driven and Change Driven approach
Project Lifecycle - Predictive , Incremental , Adaptive and hybrid
Enterprise Environmental Factors
Organizational Process Assets
Session 2. Project Business Case, Project Charter and Project Management Plan and Agile Context
Overall project spectrum
Project Business Case and Benefit management plan
Project Charter
Project Management Plan
Scope statement and Work Breakdown Structure
Session 3. Project Scope Management , Scrum Framework and Agile Context
Scrum Framework
Roles in Scrum Team
Scrum Events
Product Backlog
Sprint Backlog
Definition of Done
Product Roadmap
Concept of Minimum Viable and Minimum Marketable Product
Session 4 - Prioritization Techniques and user stories
MOSCOW
KANO
Paired comparison Method
100 points or 100 dollar method
Epic and User stories
Session 5 . Project Schedule Management and Cost Management in Agile Context
Agile Estimation Techniques
Concept of relative estimation
Double Triangulation
Panning Poker Method
Affinity Estimation
Concept of Velocity and Capacity Planning
Budgeting
Session 6. Agile Methodologies and Framework (Lean, Kanban, Scrum and Kanban , XP ,Information radiators )
Lean
Kanban
Scrum and Kanban
XP
Test driven approach
Information radiators
Agile Manifesto Values and Principal
Session 7. 1 Project Schedule and Cost Management for projects following predictive and incremental approaches
Activity dependency and relation ship
Estimation Techniques for time and cost - Analogous, Parametric, PERT , Bottom up
Reserve analysis

Project network diagram and Critical Path Method

Critical Chain
Session 7.2 Project Schedule and Cost Management for projects following predictive and incremental approaches
Budgeting

Earned Value Management - CV, SV, CPI, SPI, TCPI, EAC, ETC
Session 8. Project Risk Management and Agile context
Risk Management Procedure
Risk Assessment Techniques - Qualitative and Quantitative
Risk Breakdown Structure
Risk Management plan
Risk Register
Risk Profile/ Risk burn down
Session 9 . Project Quality Management and Agile context
Cost of Quality
Quality Planning
Quality Assurance
Quality Control
Seven Quality Control tools
Session 10. Project Resource Management and Agile context
Resource Management Plan
RACI Matrix
Resource Acquisition Techniques
Team Building Model
Virtual Teams
Team Charter
Blanchard and Hersey's situational leadership model
Emotional Intelligence
Motivational Theories
Session 11. Project Stakeholder and Communication management
Stakeholder Register
Power / Grid , Influence/ Interest Grid
Salience Model
Stakeholder Engagement Process
Stakeholder Engagement Assessment Matrix
Stakeholder Engagement Plan
Session 12. Project Procurement Management and Agile context
Planning Procurement
Procurement management plan and strategy
Contract types
Agile Contracts
Conducting Procurement
Controlling and closing Procurement
Session 13 . Keeping Business in Mind
Business case Assessment or project financial value assessment
NPV, IRR
A/B Testing
Net Promoter Score
Project Compliance Management
Project Closure
Session 14. Requirements Management
Requirement Elicitation Techniques
Requirement traceability matrix

Session 15. Exam Strategy and Practice questions
Exam Strategy and Cloned Questions
Frequently Asked Questions on PMP

1. Am I Eligible for PMP Exam ?
To apply for the PMP® Credential, you need to either:
Possess a Secondary Degree (High School Diploma, Associates Degree, or Global equivalent) with minimum of five (5) years / 60 months of unique (non-overlapping) Project Management experience, with 7,500 hours in leading and directing projects, and 35 hours of Project Management Education 'ORPossess a four (4) year degree (Bachelors Degree or the Global equivalent) and a minimum 3 years of Project Management experience, with 4,500 hours in leading and directing projects,and 35 hours of Project Management Education from a PMI Registered education Provider

2. What is the process to apply for PMP?
To apply for the PMP® Certification Exam : Before you can take the PMP® certification exam, you'll need to complete an application so that the Project Management Institute (PMI) can validate your years of experience and education as a project manager.
The steps to complete PMP application form are as follows:
Step 1: Create a PMI.org account.
Step 2: Complete and submit the online application
.Step 3: Wait for confirmation of completeness.
Step 4: Complete audit materials if you are audited...
Step 5: Pay the credential fee.
Step 6: Prepare for the exam.
Step 7: Schedule (and pass) the exam
3. How much I need to Score to Pass PMP Certification Exam?
PMI does not disclose the passing score for the PMP® exam. PMI uses an algorithm to determine your result. This algorithm analyses answers to your questions and gives a grade based on their difficulty level. It means PMI sets a difficulty level to all questions and evaluates your performance based on that . Practicing with high quality online practice questions is the better way to ensure succss in the PMP exam. If you are scoring 80 percent or above the probability of passing becomes higher

Do I need to take the 35-contact hour training again if I failed in first attempt?

No, you don't need to take 35- contact hours of training again. The validity of 35 contact hours do not expire with time or with any failure attempt.

How long is a PMP certification good for?
Three years
To maintain your certification, you need to earn 60 PDUs every three years, beginning the day you pass the PMP certification exam. Maintaining your certification is considered the CCR cycle, or the Continuing Certification Requirement cycle.

PMP Certification Exam Fee for PMI Member: US$405.00
Non-member: US$555.00
Membership is currently $139 for new members and the annual renewal fee is $129.

What is the Current PMP Exam format?
The new exam is comprised of:
180 questions (the previous exam was 200)
Time Allowed - 230 minutes to complete the exam
One additional break for a total of two 10-minute breaks for computer-based tests.
No scheduled breaks for paper-based exams.
Questions will be a combination of multiple-choice, multiple responses, matching, hotspot and limited fill-in-the-blank

PMP Exam Reference List for PMP Exam Prep
Agile Practice Guide Author: Project Management Institute Publisher: Project Management Institute
A Guide to the Project Management Body of Knowledge (PMBOK® Guide) *Author: Project Management Institute Publisher: Project Management Institute
Project Management: A Systems Approach to Planning, Scheduling, and Controlling Author: Harold Kerzner Publisher: Wiley
Effective Project Management: Traditional, Agile, Extreme, Hybrid Author: Robert K. Wysocki Publisher: Wiley
Fundamentals of Technology Project Management, 2nd Edition Author: Colleen Garton with Erika McCulloch Publisher: MC Press
Project Managers Portable Handbook, 3rd Edition Author: David Cleland and Lewis Ireland Publisher: McGraw-Hill
Information Technology Project Management, 7th Edition Author: Kathy Schwalbe Publisher: Cengage LearningEssential
Scrum: A Practical Guide to the Most Popular Agile Process Author: Kenneth S. Rubin Publisher: Addison-Wesley
Project Management: The Managerial Process Author: Erik Larson Publisher: McGraw-Hill
The Project Management Tool Kit: 100 Tips and Techniques for Getting the Job Done Right Author: Tom Kendrick Publisher: AMACOM
Don't Just Take It From Us⏤ See What Our Customers Say
Fabulous content and delivery. Learning was enriched with real life case studies
Prince Kapoor


Thankyou so much Pankaj for putting in so much effort in explaining me the course in detailed manner . It really helped me understand the core principles of Prince 2 AGILE course and also helped clear the certification . I would really thank PM Expert for the training material , resources and level of understanding of the subjects , this has really helped me grow in my career
Sonal Singh


One of the best as trainer of Project , program and portfolio management with vast experience to help correlate theoretical concepts in the real time industry scenarios
Ankit Vaish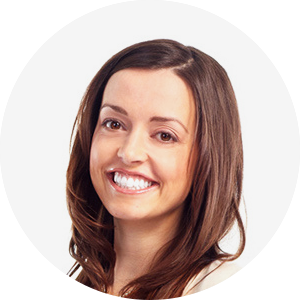 Exceptional expertise training emphasizing on thorough concepts of the Subject. Delightful experience!
Pooja Jain